About Us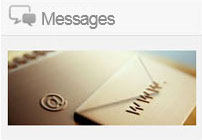 The company was established in 1998, located in Guangzhou, China, the predecessor is the first operation of vehicle air conditioning parts and maintenance of state-owned enterprises.
The company is the development, production and sales of integrated automotive air-conditioning parts company. To the development of advanced concepts and superior research and development mechanism, the main production and development, all kinds of CMB, truck, car fittings, air-conditioning pipe assembly, automobile power steering hose assembly and so on. Southern China is the largest distributor of automotive air-conditioning pipe. Company in accordance with ISO9001: 2000 "Quality Management Systems - Requirements" standard established a quality management system, and in strict accordance with ISO9001 quality system requirements for the operation of the product produced hundred percent inspection, 5S-site management, "excellent products exceed customer satisfaction "as the goal. And depth and sustained quality management activities to ensure implementation of the company's quality policy, improve the market competitiveness of products.
Guang Sheng companies adhering to the "people-oriented, service-oriented, technical refinement, integrity and pragmatic," the purpose, to provide our clients with quality products and services.